The New Direction for Your
Success
We completely understand your business prerequisite and create a website design which is innovative, unique and makes you stand apart from the crowd.
Welcome To Intlabs Technology
Intlabs Technolog is a Software Development Company in Mysore and provide new way to effectively manage your entire business using Software Development, Website Development, Mobile Application, Web Design and other IT Solution. We are well-established Web design and Development company in Mysore. We aspire to serve Our Client by providing world-class Software and Information Technology Services. We are a team of highly qualified IT professionals in Software Development. We are into creation of next generation Web Design, Web Development and Technology.
Intlabs – Web Development company in Mysore are not only a product organization, we work with you to make your organization's development methodology and completely understand your business prerequisites and create a Web design and Development which is innovative, unique and makes you stand apart from the crowd. Bridging the Gap Between Business and Technology and take your business to the next level .
Web designing
We Intlabs – Web design and Development company in Mysore , have gained tremendous popularity as a Software and website Development service providers in Mysore.

mobile apps
web design company in Mysore is no doubt taken to the top level by our firm.

Internet of things
The IoT apps developed by us, can be applied to all devices, allowing automation and to operate them independently.

Analyze
We never say your project would be like this but we run research that what your needs are. What your business actually needs and what are your desires. Based on that we findings successful planning of the development that leads us to a winning project
Design
Based on initial research we do thorough analysis and prepare documents. We clear all ambiguities at this stage and prepare a design for the development. Our design assures that our client would be connected with their visitors/customers with fruitful interactivity
Develop
Software Development is the process of conceiving, specifying, designing, programming, documenting, testing, and bug fixing involved in creating and maintaining applications, frameworks, or other software components.
Support
Support refers to a plethora of services by which enterprises provide assistance to users of technology products such as mobile phones, televisions, computers, software products or other informatic, electronic or mechanical goods.
Our Way of Working
How We Succes Our Working Plan
Think and Discover

Strategy and Plan

Concept and Invent

Design and Define

Build and Develop

Bug and Deploy

Manage and Grow Ready To Get Started With Our Agency
Intlabs Technology will Bridging the Gap Between your Business and our Technology.Our peers believe in bringing every single bit of Web design & Software Development together and take your business to the next level and Client's satisfaction is our priority which contributes towards constant enhancement for maintaining and improving client satisfaction,We are Offering comprehensive range of website designing services to customers varying from small scale sector to high level businesses and large corporate .We offer domain name registration, website design,web application development, professional logo design, website hosting, website maintenance, email hosting,. We also offer e-commerce solutions, payment gateway integration, SMS solutions and customized online software development as per client requirements.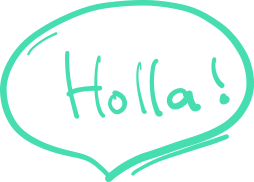 Ring me for more info
+91 9380779627
get in touch
Get Your Updates